May 11, 2018: The current estimate (as of February 7) for Day Zero for Cape Town, South Africa, when the municipal water distribution system will be turned off and residents will need to queue for water allotments at 200 distribution points. The current estimate for Day Zero was pushed back from April 16, 2018 due to declining water usage in the agricultural sector. With further restrictions in use, the city is hoping the estimate can continue to be pushed until the rain season starts in June. Currently the city is asking residents to restrict water use to 50 liters per capita per day, which will be reduced to 25 liters per capita per day once Day Zero is reached. If you consider that the average daily per capita water use in the USA is 337 liters, these water restrictions will have a dramatic effect on Capetonians relationship with water. According to the World Health Organization, 20 liters per capita per day is enough to maintain basic access allowing for personal consumption and handwashing. However, laundry and bathing within the household may be difficult to accomplish with the remaining water. The potential lack of water for hygiene has experts concerned about the risk of disease outbreaks.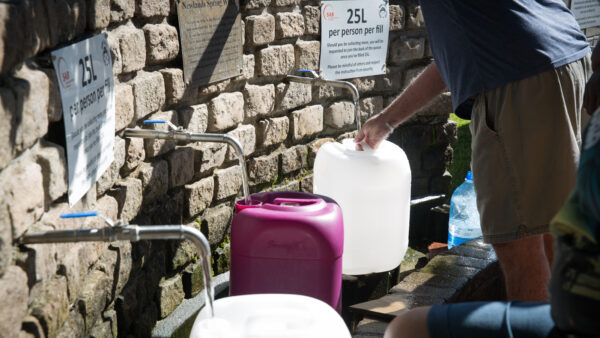 There are several projects underway to help the water stressed region including several desalination plants, groundwater extraction from three aquifers and water recycling/reclamation. These projects are unlikely to be finished prior to the rainy season, however they may help stave off 2019's Day Zero.
Cape Town is not unique with their water issues. There are many major cities with their own foreseeable Day Zero. Melbourne, Australia has reported that if water demand remains high and the region experiences high impacts from climate change then they will run out of water by 2028. With Melbourne's population expected to double by 2065, the risk is tremendous however planning is already well underway to ensure Day Zero is never reached.