Ship operators can meet ballast water regulatory requirements with our rapid, trusted, onboard testing solution.
To ensure optimal seaworthiness, many cargo ships and merchant ships these days are equipped with high capacity reservoirs in the hull (or double hull) for taking on large volumes of ocean water. The amount of this water, known as ballast, can be altered (by pumping or draining) depending on the weight of the load. Ballast enhances the stability and balance of a boat, whether it is empty, fully loaded or unequally loaded. Using ballast provides a major economic advantage because it enables the maximum amount of cargo to be transported while maintaining optimal buoyancy and seaworthiness, and therefore optimizes both speed and fuel consumption.

Ballast water discharge is a well-known ecological problem. Essentially, ballast water is released in geographical zones far from where it was originally collected.

Ballast Water Regulations – Are you ready?

The introduction of harmful aquatic organisms and pathogens to new environments through ships' ballast water is a significant threat to the world's oceans, posing severe environmental, economic and public health risks. In September 2017, the IMO Ballast Water Management Convention and the United States Coast Guard developed strict regulations governing ballast water management, stating that all ships must – within the next 5 years – meet certain standards when discharging ballast water. Installing a Ballast Water Treatment System is a significant and costly undertaking for ships, not to mention learning a new testing protocol to self-monitor ballast water. LuminUltra has been working on a ballast water (BW) testing solution for many years, and can help you navigate this new testing requirement.

The international maritime authorities (IMO – International Maritime Organization) have instituted measures to limit the ecological, economic and health risks of ballast water discharge.

The IMO's convention "for the control and management of ballast water" (the Ballast Water Management (BWM) convention) entered into force on 9 September 2017. As of that date, the treaty has been ratified by more than 60 countries, representing more than 70% of world merchant shipping tonnage. This legislation is supported and has been largely applied by the USCG (United States Coast Guard 46 CFR 162.060). France added several provisions in 2006 (articles L. 218-82 to L. 218-86 of the environmental Code) and adopted this convention in 2008 (Regulation n° 2008-476 of May 22, 2008)

Quality standards for discharged ballast water have already been set. These standards define the permitted levels of the following organisms in discharged ballast water:

planktonic micro-organisms: organisms greater than 50 µm in size (most often zooplankton) and organisms between 10 and 50 µm in size (most often phytoplankton);
bacteria (less than 10 µm in size): Vibrio cholera (the toxic and infectious serotypes O1 and O139), Escherichia coli and intestinal Enterococci (species that indicate fecal contamination).

Ships are required to physically or chemically treat ballast water regularly to kill any micro-organisms using certified technologies (that pose no risk to the environment) in order to comply with ballast water discharge standards.

Several methods can be used to determine the quality of untreated ballast water or to confirm the effectiveness of different treatment systems, including: fluorometric measurement of chlorophyll, culture-based methods, flow cytometry, quantification of esterase activity, fluorescence in situ hybridization (FISH), ATP, etc. Many of these methods are difficult to use on site for a variety of reasons, including: complicated implementation requiring a laboratory or specialized skills, prohibitive cost, results that do not provide adequate information to ensure compliance with standards, etc.
2nd Generation ATP provides many advantages for water quality analysis, but it must be optimized and adapted for use with ballast water, to specifically account for:

increased salt concentrations;
the biodiversity of marine plankton;
the necessity of obtaining reliable results that guarantee compliance with regulatory standards.
LuminUltra's B-QUA: A testing solution you can trust
A 6-year R&D program led us to develop a trustworthy method of analysis.
We've participated in extensive research studies both in lab and on board, where our BW test kit has been scientifically validated for all three regulated size fractions.
The ATP method we base our solution on has been referenced in the following regulations and is authorized to be used for a variety of purposes, including:

BW Management Convention Circ.42: for compliance as a first step
The US EPA "BW self-monitoring": for BW Treatment system functionality monitoring
The HSSC – Survey Guidelines: for testing during commissioning of the BWTS.

LuminUltra's ballast water solution is already used by a network of laboratories worldwide.
A LuminUltra employee is a member of the standard and has been providing support to industry for several years.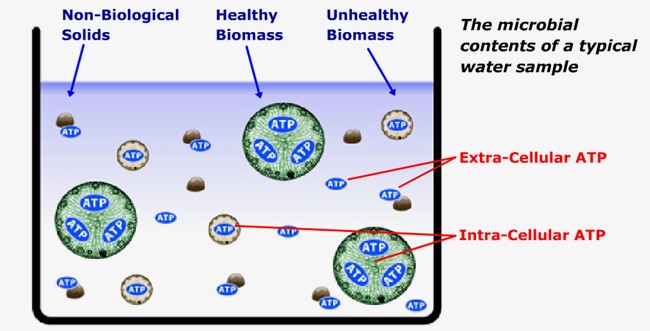 Using 2nd Generation ATP® to confirm water quality compliance
a 3 membranes microfiltration system to separate organisms by size category (greater than 50 µm; between 10 and 50 µm; less than 10 µm).
An extraction method that ensures complete extraction of the cellular ATP present in marine organisms, including those protected by a mineral shell, a rigid exoskeleton or a tough outer wall (crustaceans, diatoms, microalgae, etc.).
A second generation microbiological analysis kit designed to detect ATP in high-salt samples (up to 300‰ NaCl or 300 PSU (Practical Salinity Units))
A portable equipment to perform the test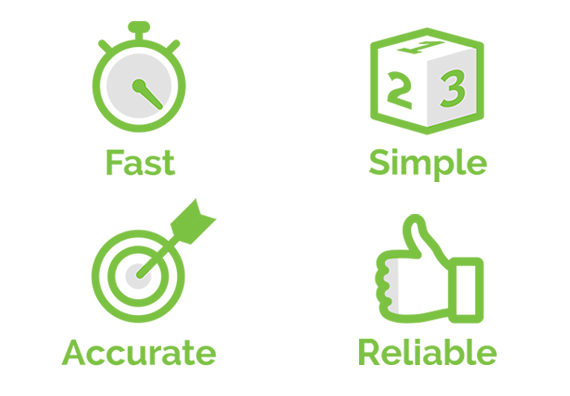 Our Ballast Water Solution includes:
LuminUltra (B-QUA) Test Kit
Portable Equipment case including PhotonMaster™ Luminometer + Bluetooth Module
LuminUltra Cloud™ Data Management & Decision Support Platform complete with:

Mobile app for rapidly inputting and managing data
Robust analysis and reporting to put you in control

LuminUltra Academy – our online training and certification center LuminUltra works with ship operators, labs and PSC who have requirements to test Ballast water for self-monitoring and compliance.
learn more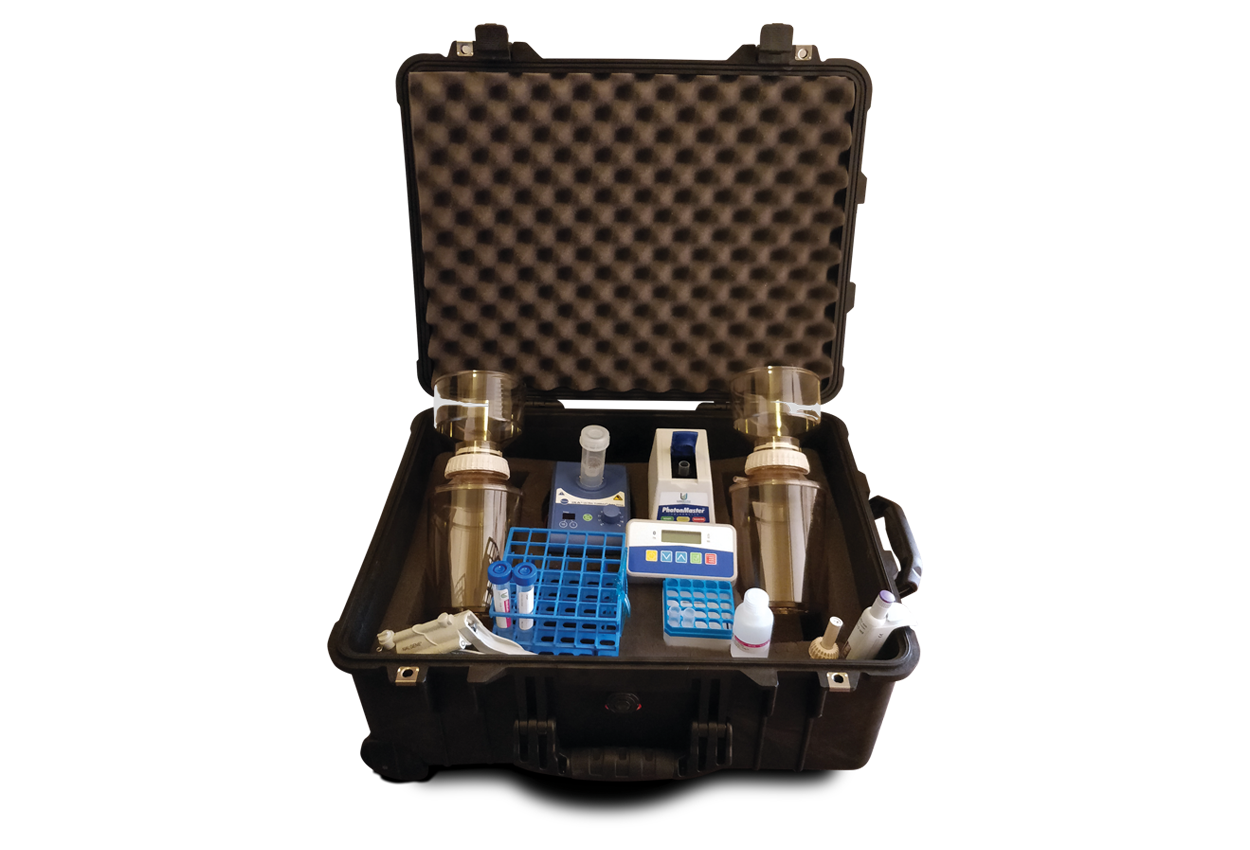 Trusted by Thousands of Clients Worldwide.
Learn More About the Following Industries
contact us
Not sure which solution to choose? Want more information or a customized quote?