Experiencing These Challenges? Here's why.
How can 2nd Generation ATP® monitoring help to mitigate these challenges?
Microbiological threats are best addressed in their early stages of growth. If microbes aren't detected quickly, they can't be properly treated – giving them ample opportunity to grow and quickly get out of control. In recognition of this fact, the EPA's Revised Total Coliform Rule (RTCR) has emphasized the time-sensitivity of microbial contamination detection.
The real-time, accurate quantification of total microorganisms provided by LuminUltra's solutions afford your team the ability to pinpoint the problem area within a system, apply treatment, and quantify the efficacy of this treatment or action within a matter of hours compared to days or weeks with traditional methods.
This rapid feedback enables the expedient and proactive adjustment of system operations to ensure that localized problems do not evolve into major problems. Plus, LuminUltra's solutions are able to quantify all of the microorganisms in any given water sample – including difficult-to-grow microorganisms such as nitrifiers and corrosion-causing sulfate reducing bacteria!
Using LuminUltra's solutions as a means to characterize the overall threat offers the ability to mitigate threats in near real-time, while follow-up tests involving specific culture-based methods for targeted microorganisms can be performed to validate control mechanisms and guard against specific microbiological threats such as E. coli, Legionella, Pseudomonas, Naegleria and other pathogens.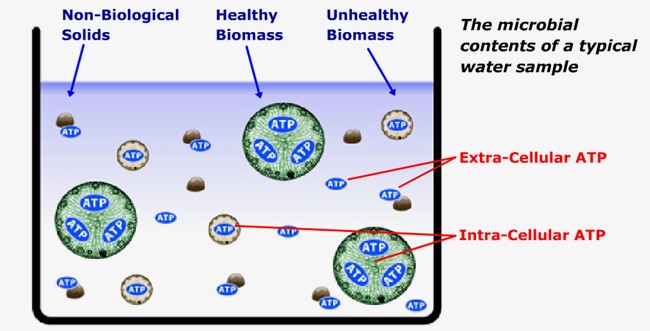 How can you realize immediate cost savings?
LuminUltra's solutions can help you achieve substantial improvements in manpower efficiency, overall product quality and instant economic benefit in areas such as:
Flushing optimization – Turbidity and disinfectant residual testing are important to monitor during flushing but do not provide information relating to microbiological cleanliness. The addition of 2nd Generation ATP monitoring gives you the ability to determine how much flushing is enough to get the job done without sending samples to a laboratory. As such, you are able to gain immediate savings of water as well as excessive time typically spent by site technicians and laboratory staff.
Storage Tank and Distribution System Audits – On-site assessment of water quality to troubleshoot regrowth equates to substantial time savings and the ability to employ a much more proactive approach. Problems can now be identified, sourced to their root cause, and solved in a matter of minutes.
Optimization of membrane filter and reverse osmosis systems – Comparing the real-time test results from inlet and outlet enables on-the-spot assessment of membrane fouling. This can be used to guide maintenance programs in order to extend membrane life.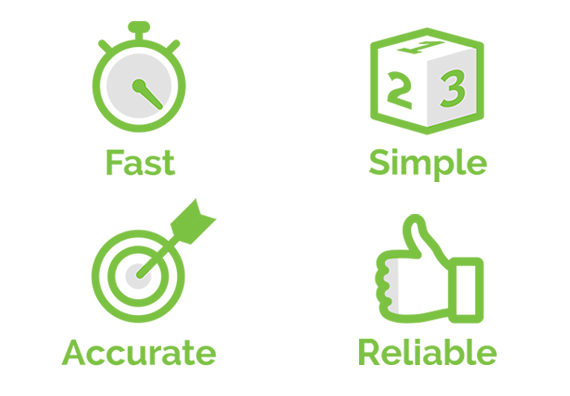 What is the return on investment?
Savings can be realized immediately through drastically reduced time needed for field service.  Besides troubleshooting or routine testing taking much less time, a considerable amount of water (and operator time in the field) can be saved by optimizing flushing cycles during line break repairs, new installations, and routine seasonal clean-outs.  In addition to avoiding over-flushing, under-flushing can also be prevented which would otherwise require a return trip into the field to complete the job later.  Operational improvements have provided a typical payback period for the first year at 9 months and as short as 4 months in each year thereafter.
Case Study

: Identifying Cross Connections
This case study highlights how one municipality, with the help of a local service company, used LuminUltra's 2nd Generation ATP test system to quickly identify and mitigate microbiological hotspots in their distribution system.
View case study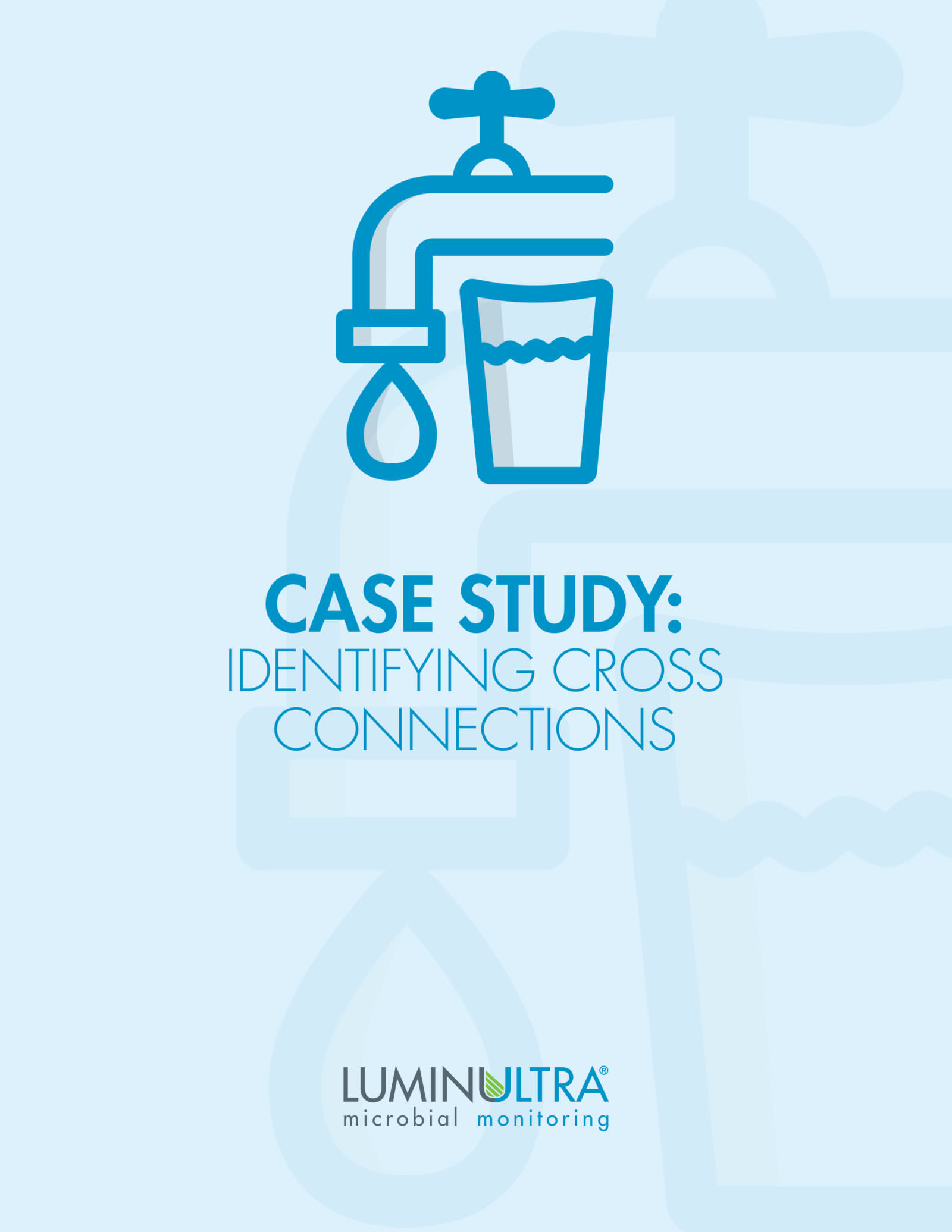 Recommended Test Kit
Quench-Gone Aqueous (QGA™)
Using a single analysis, Quench–Gone Aqueous (QGA) provides a rapid and interference–free determination of total microbiological concentration in any filterable water sample with a wide detection range. Use this test kit to perform source-to-tap surveys and characterize complete systems, identify areas of concern, and validate corrective action – all in the same shift!
The QGA test kit is designed for testing Low-Solids Water Samples:
Drinking Water
Cooling Water
Sea Water
Purified Water
learn more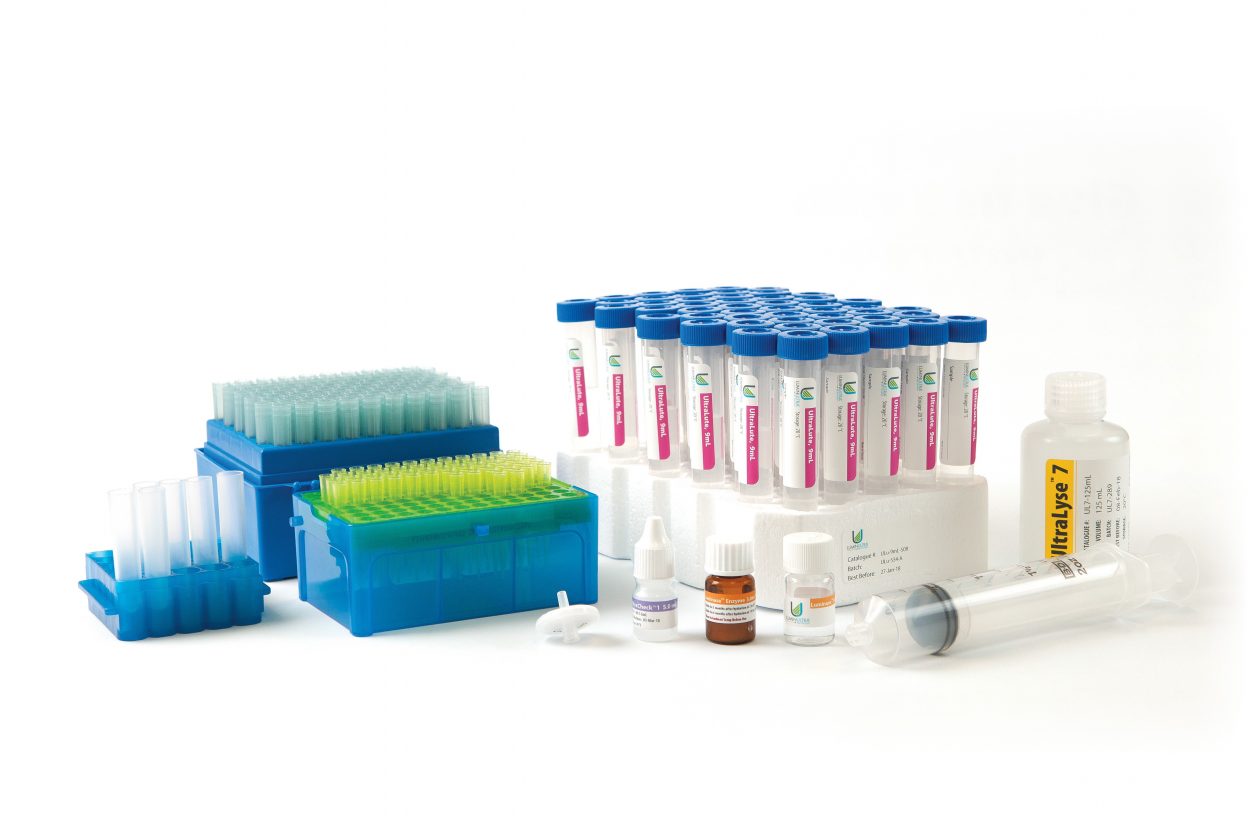 Aurora Water (Aurora, CO) has been using LuminUltra's Deposit and Surface Analysis test to measure and monitor Adenosine Triphosphate (ATP) in the biofiltration process at the Binney Water Purification Facility (BWPF) since April 2012.  This easy to perform test allows BWPF staff to quickly determine ATP levels on the biofilter GAC during start-up of the processes, as well as during routine operation.

In addition, it has enabled the operations staff to establish baseline expectations for seasonal variations in the biofilters.  The data obtained from the LuminUltra ATP test is routinely used, in conjunction with other monitoring parameters, to ensure the proper operation of the biofiltration process at BWPF.
Trusted by Thousands of Clients Worldwide.
Learn More About the Following Industries
contact us
Not sure which solution to choose? Want more information or a customized quote?