Press Kit
Our logo
Our logo comes in two variations
Primary Logotype (use whenever possible)
Square Logotype (use in UI with squared image ratio)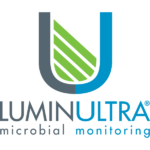 Thanks for not editing, changing, distorting, recoloring, or reconfiguring the logo.
---
Logo colors
Blue, Grey & Green
are our primary colors and used most often.
White
is used on darker backgrounds

---
LuminUltra colors
Blue #0092c8
Grey #556670
Green #7dc242
Please refer to our Logo Standards Guide for other color profiles.
---
In writing
The "L" and "U" in LuminUltra are always capitalized and the remaining characters are all lowercase (or all uppercase if typographic design requires).
LuminUltra  

     LUMINULTRA

luminultra
     lumin ultra

Write LuminUltra in plain text rather than embedding the logo into text.
---
Media inquiries?
Please send any and all media related inquiries to media@luminultra.com
hey, we love the press!
here's everything for you to put your story together as well as how to best reach us.