Experiencing These Challenges? Here's why.
How can 2nd Generation ATP® monitoring help to mitigate these challenges?
The first impression you can expect by using LuminUltra's solution is its speed and accuracy. Being able to identify contaminated product on-the-spot rather than having to wait days or even weeks for culture test results to be known results in significantly shorter production cycles. Not only can batches be flagged as contaminated much more quickly, but the effectiveness of corrective action can also be assessed in real-time.
Overall, this can reduce production cycles by up to two weeks! This kind of same-shift troubleshooting is simply not possible when using any culture-based microbiological analyses.
Moreover, LuminUltra's solutions detect all living organisms, not just the relatively small percentage that forms colonies in typical growth media. Following this initial testing, follow-up tests involving specific culture tests can be done to validate control mechanisms to guard against spoilage.
View More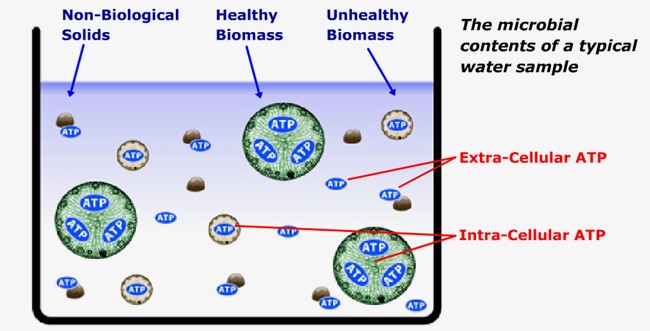 How can you realize immediate cost savings?
When examining the total cost of ownership, LuminUltra's solutions provide you with significantly more opportunities for cost savings and improved control.
Microbiological threats are best addressed in their early stages of growth. Since the doubling time of some microbes can be as low as 30 minutes if left unchecked, microbial proliferation can get out of hand very quickly. Incubation times of days or weeks associated with traditional methods usually results in system contamination becoming exponentially worse by the time results are known.
LuminUltra's solutions are able to help you to achieve greater accuracy and substantial savings in turn-around time for your microbiological testing program. By reducing this time lag from days or weeks to mere minutes, your team is able to address and validate solutions immediately and further reduce product quarantine times.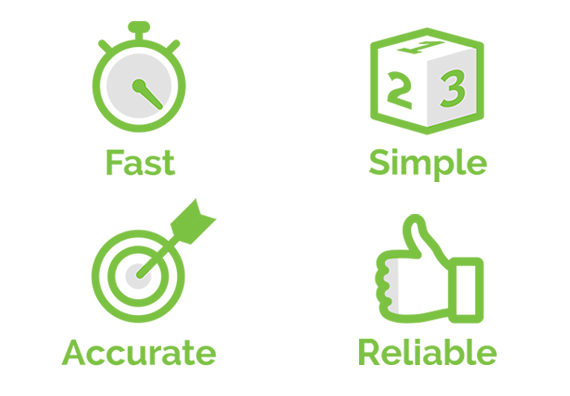 What is the return on investment?
Our customers have consistently achieved benefits through reductions in waste disposal costs, labour costs, receiving costs, and product recall costs. Considering that the raw material cost for products such as paints or coatings can cost tens of thousands of dollars, preventing the loss of a single batch of basic product easily covers the investment cost for ATP monitoring.  Even if product only needs re-working, the cost of remediation activities and troubleshooting time can be substantially less since the effectiveness of corrective action can be assessed immediately rather than having to wait several days for traditional microbiological test results to be known.
Economic Analysis

: Microbiological Control in Product Preservation
This whitepaper discusses how 2nd Generation ATP monitoring can serve as an effective alternative to provide a much more complete indicator of contamination in paint products in a tiny fraction of the time that would otherwise be needed using culture-based microbiological tests.
view Economic Analysis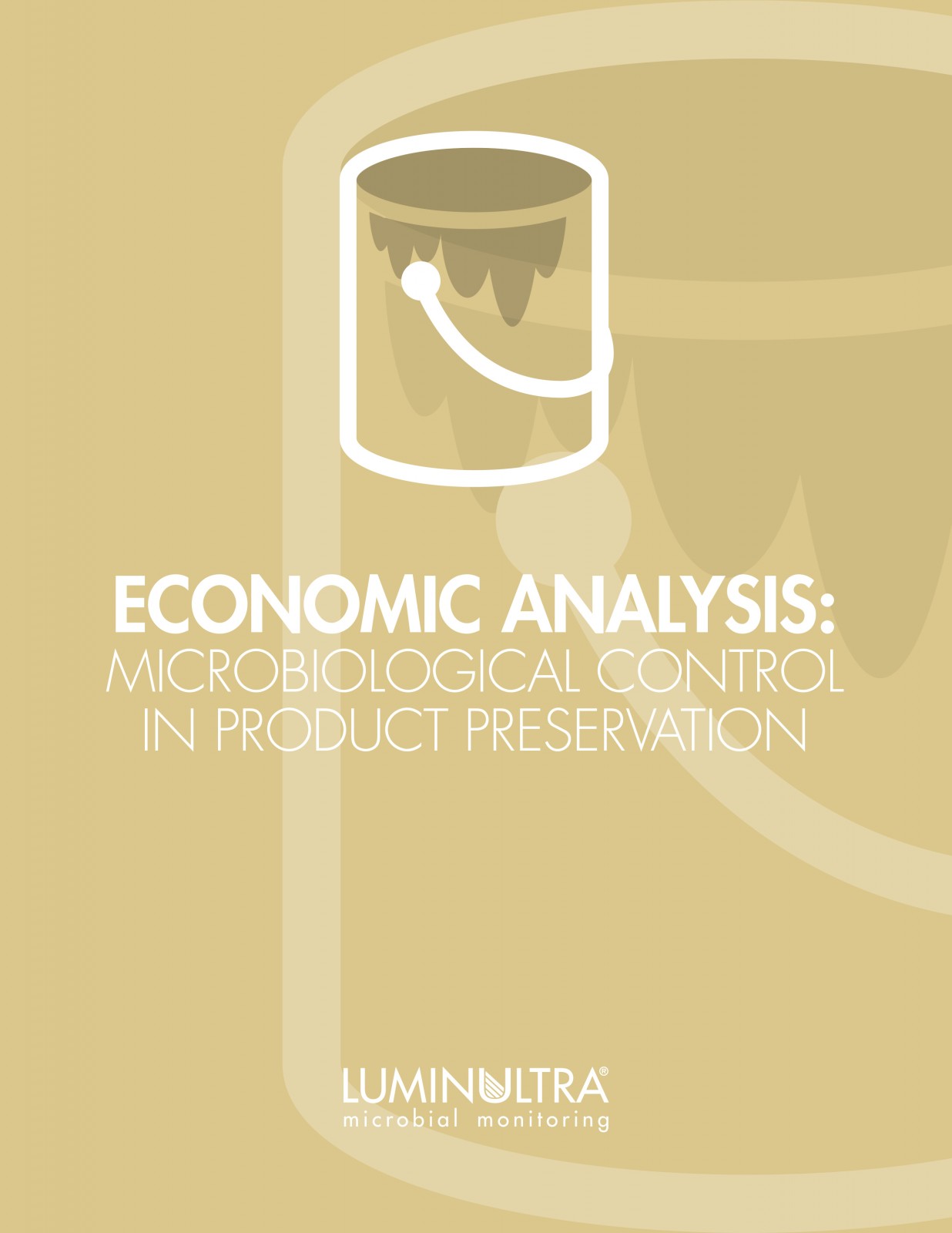 Recommended Test Kit
QuenchGone21 Specialty (QG21S™)
QuenchGone21 Specialty (QG21S) test kits provide a real–time and complete measurement of total microorganism concentration (and optionally, stress level) in raw materials, intermediates, and finished chemical products. Use this information to identify process contamination and/or spoiled product immediately enabling swift action to be taken to re-work or scrap contaminated product, ultimately leading to shorter production cycles and faster time-to-market!
The QG21S test kit is designed for testing Manufactured Chemical Products:
Paints, Coatings & Mineral Slurries
Adhesives, Admixtures & Polymers
Personal Care Products
Household & Industrial Care Products
learn more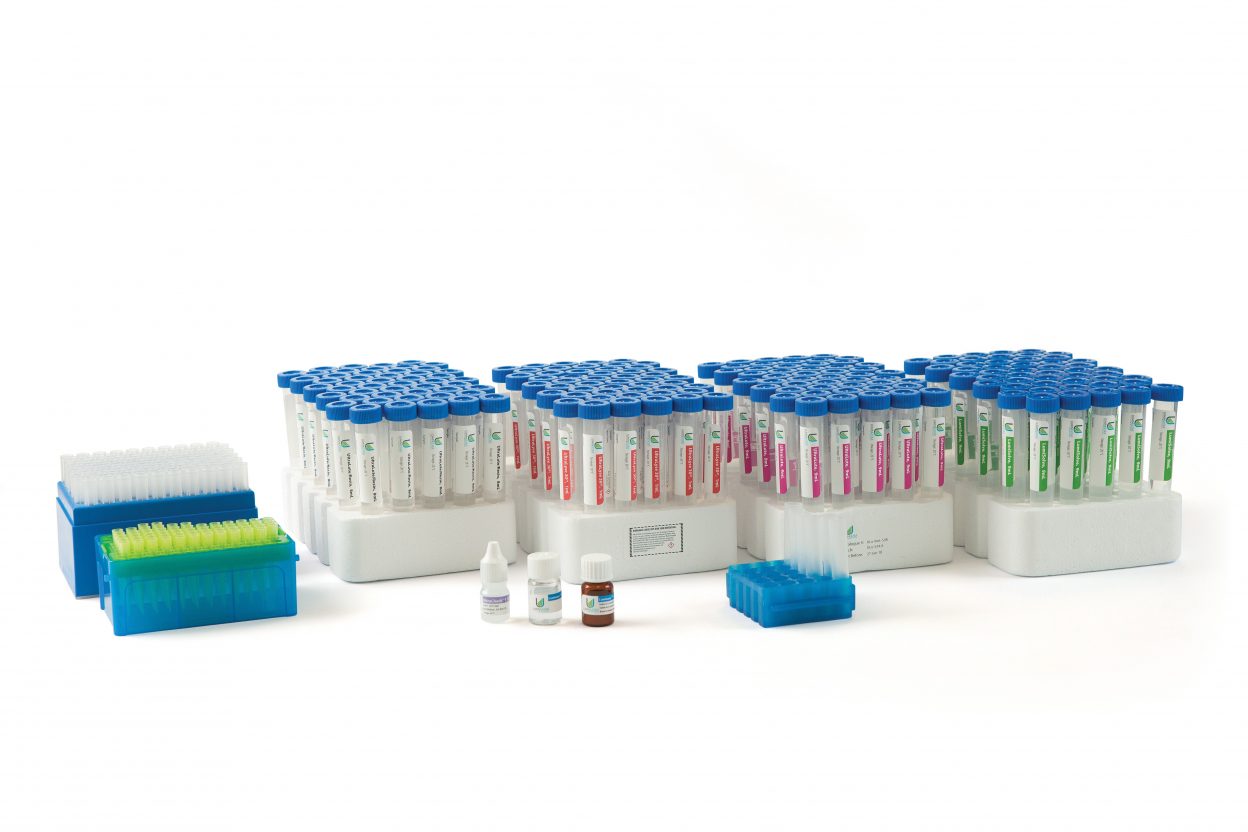 Testing for ATP in a sample has become the 'gold standard' by which the numbers of active cells in the sample can be counted. Good correlations were found between ATP in the samples and the time lapses generated by the BART testers. This has been so conclusive that no samples at DBI are tested for bacterial activity before any ATP tests are undertaken and this has now become standard operating procedures.
Trusted by Thousands of Clients Worldwide.
Learn More About the Following Industries
contact us
Not sure which solution to choose? Want more information or a customized quote?