Manage Your System from Anywhere
Being able to quickly view your results, analyze your system, and identify next steps is key to effectively monitoring and controlling your sites.
myLuminUltra is a robust digital platform enabling you to easily view and take action on your data from a convenient dashboard with graphing, configurable alarms, and sites to be monitored.
From your desk, the field or any other location, you can upload third party data for analysis, examine trends and interpret results. You can also take advantage of on-demand courses, FAQs, white papers, test kit instructions and more with myLuminUltra. As a LuminUltra customer, you get free access to this platform.
How it works
With myLuminUltra, your microbiological data is at your fingertips in minutes, displaying your systems' operational status so you can immediately take corrective action when necessary.
Simply download the myLuminUltra app on your mobile device, or using your PC and web browser, connect your PhotonMaster using the Bluetooth module, and begin securely collecting and managing testing data.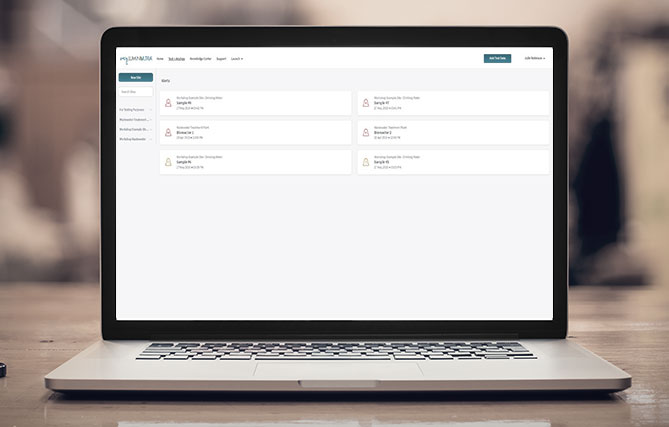 Why use
When you're in control of your data, you're in control of your next decision. With myLuminUltra, your microbial testing results become even more useful as you are able to scale up your decision-making with real-time alerts, decision support technology, and automation.

Anywhere access
View, edit, and analyze data directly from your phone or computer. Input data, collaborate and share with colleagues and identify issues in real-time.
Easy collaboration
Connect your entire team, from operators to technical experts to decision-makers. View the same data simultaneously.

Time-saving report generation
Easy-to-use report generation allows you to highlight specific trends and send PDF reports to colleagues.

Secure, instant sharing
Take advantage of best-in-class cloud database systems using secure authentication, storage, and encrypted data transfer.