Assess Biocide Efficacy in Just Five Minutes
Suffering from microbiological challenges? Microorganisms can wreak havoc in industrial processes in a number of ways including:
Biofouling
Corrosion
Product quality issues
Line plugging and reduced flow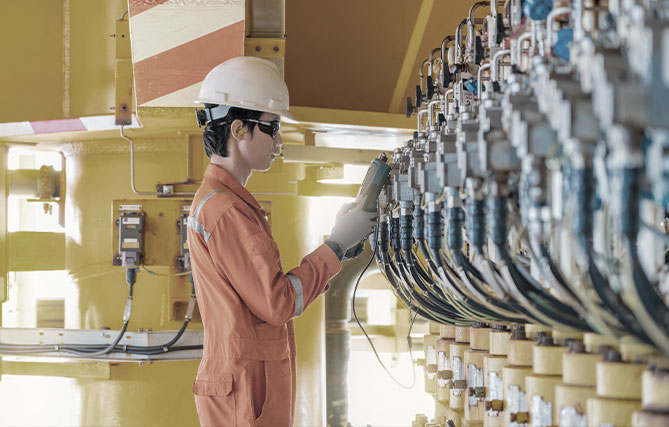 Test. Identify. Act.
Fast and Accurate Microbial Monitoring
Chemical treatment for industrial water management is a major initiative. For maximum performance, these programs should be augmented by an accurate and reliable monitoring program.
An ineffective test leads to sub-optimal chemical treatments, which can cause a wide variety of issues.
Invest in best-in-class microbial monitoring technology for a fraction of the overall treatment and management costs to achieve optimum program performance.
Maintain Process Efficiency
Assure optimal product quality. An effective microbiological control program, which includes accurate and reliable monitoring, is critical in managing outputs.
Act Quickly
Get the data you need in minutes, instead of days, to better guide your disinfection and cleaning cycles while reducing your operational risk.
Easily Manage Operations
Complement your existing biocide control program with LuminUltra's microbial monitoring solutions. Our offerings are perfect to help monitor and control water-based industrial processes, including heating, cooling, processing, and rinsing.
Solution Components
Ensure Efficient, Safe Operation
LuminUltra's microbial monitoring solutions provide a suite of fast, practical, and portable tools. Assess microbiological content in minutes to reveal the onset of problems on-the-spot. Regardless of the situation, we have an optimized test protocol that will work for you.
2nd Generation ATP®
Measure your total microbiol content in five minutes with LuminUltra's 2nd Generation ATP® monitoring technology. Reveal hotspots for contamination and regrowth in real-time so that you can take immediate action. Automated testing is also available using our BugCount® Online ATP Analyzer.
GeneCount® Solutions
Quickly and easily identify the types of microorganisms that are present and determine the abundance of specific microbes. Our molecular microbial testing products and service can help.
Quantitative Polymerase Chain Reaction (qPCR) allows you to to rapidly screen for specific microbes or groups of microbes that are known to be significant in your process. Lab and in-field equipment, as well as high- and low-throughput methods are available to suit your needs.
Next Generation Sequencing (NGS) shows you what's happening inside your process by identifying nearly all types of microbes present – with insight into the good or harm they may be causing.