Microbial fuel testing
BugCount® Fuel
Simple, on-demand testing
Get ahead of microbial contamination in your fuel system
Regular microbial testing is critical for staying ahead of issues that lead to compromised performance, including microbiologically influenced corrosion (MIC), filter plugging and system instrument failures. BugCount® Fuel is a quick and easy test to measure microbial contamination in fuel at any stage in the supply chain.
Designed for the aviation sector
Rapid, accurate insights into fuel contamination
Experience the power of LuminUltra's 2nd Generation ATP® technology with BugCount® Fuel. This industry-specific test kit is designed for under-wing use for testing fuel. BugCount® Fuel seamlessly blends the speed of traditional ATP tests with enhanced accuracy and sensitivity.
No lab, specialized personnel, equipment or skills are required to run the test
Easy-to-follow instructions
Results available in just 5 minutes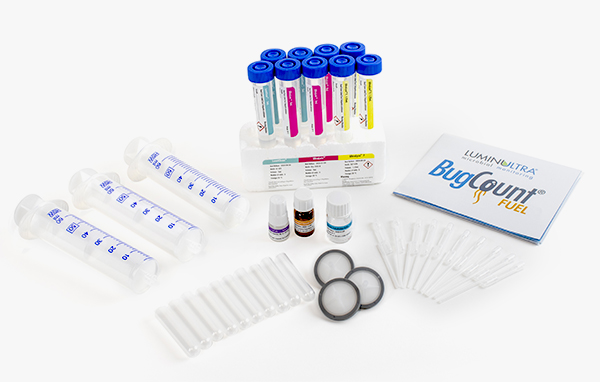 Fast, simple, precise
Flexible testing options from a trusted partner
BugCount® Fuel is available for use in single-use packaging for under-wing applications, or as a bulk option for large-scale lab use. Join the customers who trust LuminUltra's decades-long experience of working with challenging industrial sample types like fuels.
BugCount® Fuel is compliant with ASTM D7687 and ASTM D7464 and is referenced in the latest edition of the IATA Guidance Material on Microbial Contamination in Aircraft Fuel Tanks.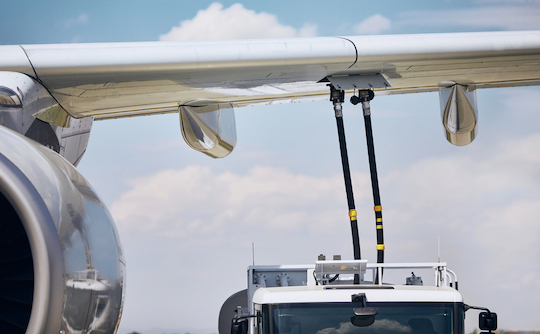 Discover the power of 2nd Gen ATP®
Detect microbial contamination within minutes
BugCount® Fuel overcomes common interferences, giving you results you can truly rely on. LuminUltra's patented 2nd Generation ATP® technology enables comparison across sampling events and sites, letting you observe trends and address issues — before they become problems.
It's sensitive enough to detect and quantify microbiological activity, even with low levels of contamination.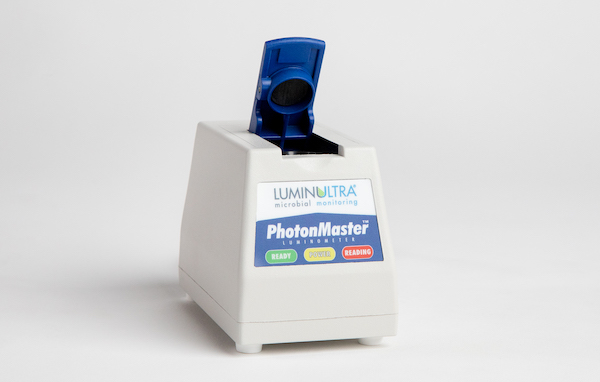 Your complete testing portfolio
LuminUltra offers a complete portfolio of products and services to help you evaluate your microbial risks.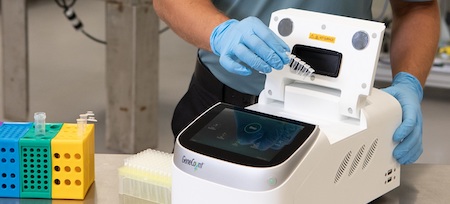 Zero in on microbes of concern with an end-to-end qPCR workflow
Quantify, specify, and target corrosion-related microorganisms with the award-winning GeneCount® portfolio of qPCR solutions.
Next Generation Sequencing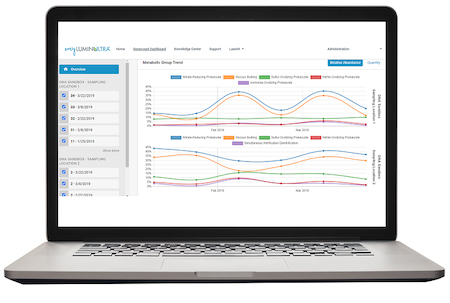 Perform a complete Microbial Community Analysis
Take advantage of a whole new level of data with a fast, simple mail-in service to identify and quantify all microorganisms present.
Perform a faster and more accurate test for microbial contamination in aviation fuel
Dive into the world of microbiological fuel testing and learn why it's essential for preventing performance issues. Discover how to optimize ROI, establish a reliable microbial monitoring system, and get accurate results in just 5 minutes.