Technology
Rapid qPCR and ATP
Testing Technology
As you work to budget your time and resources, you need to be able to rely on microbial testing technology to deliver fast, accurate results.
LuminUltra distills complicated information into actionable insight. We develop and support top quality microbial monitoring solutions that leverage our innovative and reliable molecular microbiology technologies.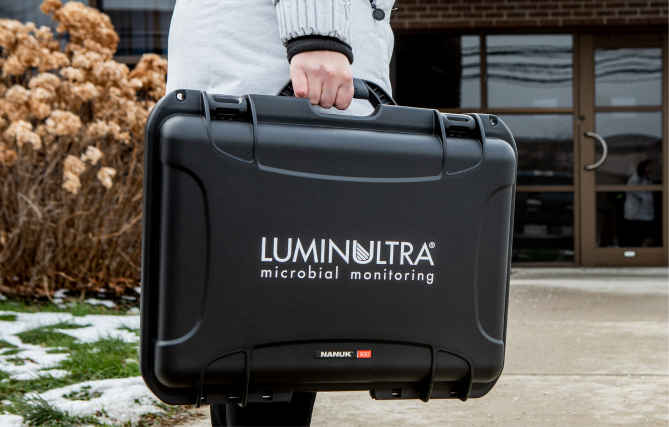 Test, diagnose, and drive proactive microbial control
LuminUltra technology makes the difficult seem simple. Our full suite of products will change the way you think about microbiology – while giving you the tools you need to:
Quantify and identify your microbial activity.
Understand how microbes are impacting your environment, facility, or system.
Improve your system, ultimately saving you time and money.
Our tools use cutting-edge technology to deliver rapid, precise findings that put you back in control and limit costly problems created by out of control microorganisms.