FREDERICTON, NB, CANADA – June 29, 2016 – Pat Whalen, the President and CEO of LuminUltra, a New Brunswick, Canada-based innovator in microbiological monitoring and control solutions, has been awarded a 2016 Water's Next Award for his business achievements.
The Water's Next awards recognize the accomplishments of individuals and companies driving innovation in the Canadian water industry. The award was presented to Whalen during Water Canada magazine's annual gala at the Toronto Hilton Hotel following the Canadian Water Summit.
Whalen has been a part of LuminUltra from the very beginning, overseeing the company's evolution from a small start-up to the diverse 37-person firm he leads today. The company provides real-time, on-site microbiological monitoring and control products and services based on its 2nd Generation ATP® (Adenosine Triphosphate) technology. This technology provides a fast and accurate means of quantifying total microbiological activity in water and wastewater processes, allowing operators to take real-time action to mitigate microbiological problems.
Mr. Whalen expressed his gratitude for the recognition, saying, "At LuminUltra, we're working to help people understand the risks of microorganisms in water systems. Our technology provides a powerful combination of speed, versatility, portability, and accuracy for microbiological testing for any industry concerned with water. This award really represents the efforts of everyone at LuminUltra. I'm surrounded by a group of extremely talented people who are constantly working to make our products better while addressing the unique needs of our customers. I'd like to thank Water Canada on their behalf".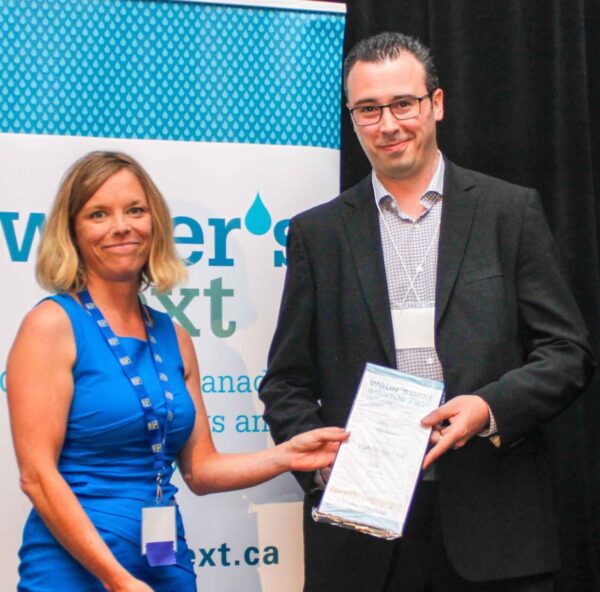 Media contact
media@luminultra.com
---
About LuminUltra
LuminUltra is a provider of microbial monitoring solutions that deliver real-time feedback on microbiological content in water. The company's suite of rapid microbiological test kits, equipment and analytical software are used in the drinking water, wastewater and manufacturing industries. Founded in 2003, LuminUltra serves thousands of customers via dozens of sales network partners operating around the world from its headquarters in Fredericton, New Brunswick, Canada.