October 1, 2018 – Demonstrating continued growth as a global market leader in rapid and portable microbiological monitoring tools, LuminUltra has acquired aqua-tools' Rapid Microbial Solutions division, including its B-QUA™ product line for ballast water compliance monitoring and the European customer base for its 2nd Generation ATP® (Adenosine Triphosphate) measurement products.
This acquisition closed today. This is the second significant acquisition by LuminUltra in recent weeks – the company's purchase of Baltimore, Maryland-based InstantLabs, a developer of DNA-based measurement technologies, was announced on September 19.
"In recent years, the International Maritime Organization and the U.S. Coast Guard have put into place regulations governing aquatic invasive species and ballast water. Seagoing vessels around the world must now install a ballast water treatment system and subsequently verify that it is functioning correctly. That's where LuminUltra's newly-acquired B-QUA product line comes in – we can provide the technology that allows ship operators to ensure they are meeting regulatory requirements related to ballast water," says Pat Whalen, President and CEO of LuminUltra. "The B-QUA product line is the only on-board testing solution to confirm compliance for the 3 fractions of organisms stipulated by the IMO and USCG within a matter of an hour. By comparison, tests providing similar information can require days."
Also, as part of this transaction, LuminUltra is assuming responsibility for sales of its 2nd Generation ATP (Adenosine Triphosphate) measurement products in Europe following oversight by aqua-tools since 2006. "We are excited to bring our customer base in Europe that much closer to the LuminUltra family," said Whalen. "Our goal will be to expand our footprint through growing a wider and more robust network of partners across the continent and delivering our hallmark commitment to customer service and best-in-class user experience."
Those Aqua-Tools employees dedicated to the Rapid Microbial Solutions division will join the LuminUltra team while remaining based in Paris, France. Following the sale of these product lines to LuminUltra, aqua-tools will continue to operate as a separate business, now focusing solely on its Infection Control Solutions business.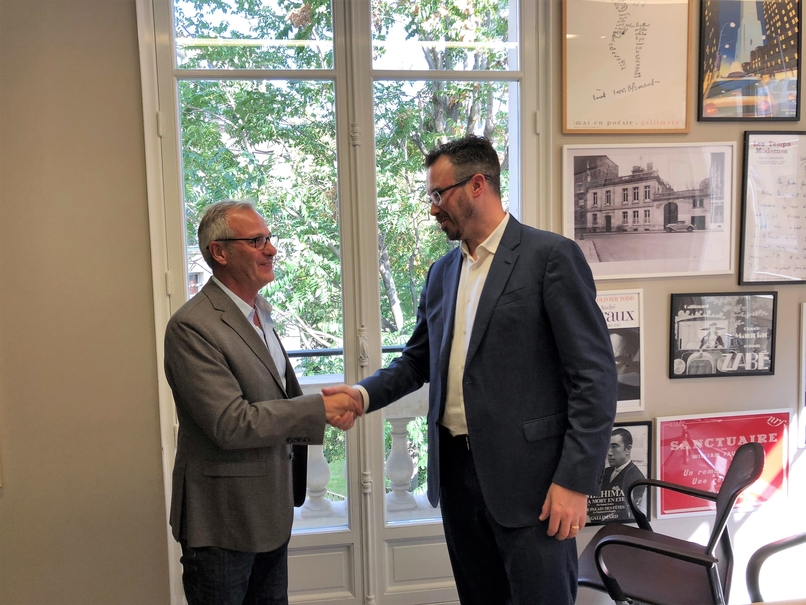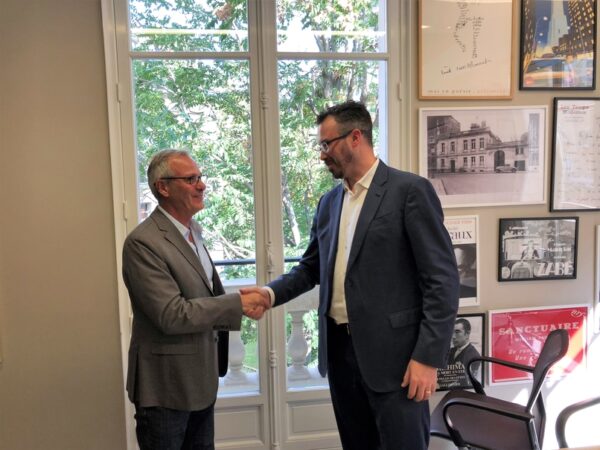 About LuminUltra
LuminUltra is a global leader in microbial monitoring solutions that deliver real-time feedback on microbiological content. Founded in 2003, we serve thousands of customers via dozens of sales network partners operating around the world. Our rapid microbiological test kits, equipment and analytical software are used in the drinking water, wastewater and manufacturing industries. Newly-acquired affiliate InstantLabs, a LuminUltra company, is a global molecular diagnostics company focused on building next-generation DNA-based analysis tools and services for industry.
For more information, please contact:
506-478-0596 | media@luminultra.com
---
LuminUltra poursuit sa croissance avec l'acquisition de la division Rapid Microbial Solutions d'aqua-tools
1er octobre 2018 – Fort de sa croissance continue en tant que leader mondial des outils de surveillance microbiologique rapides et portables, LuminUltra a fait l'acquisition de la division Rapid Microbial Solutions d'Aqua-Tools, y compris sa gamme de produits B-QUA ™ pour le suivi réglementaire des eaux de ballast et ses produits de mesure ATP® (Adénosine Triphosphate) de 2ème génération.
Cette acquisition a été clôturée aujourd'hui. Il s'agit de la deuxième acquisition importante de LuminUltra au cours des dernières semaines – le rachat de InstantLabs, un développeur de technologies de mesure basées sur l'ADN, basé à Baltimore, Maryland, a été annoncé le 19 septembre.
«Ces dernières années, l'Organisation Maritime Internationale et l'USCG ont mis en place une nouvelle réglementation concernant les eaux de ballast et les espèces aquatiques invasives. Tous les navires doivent maintenant installer à bord un système de traitement des eaux de ballast et vérifier ensuite qu'il fonctionne correctement. La nouvelle gamme de produits B-QUA de LuminUltra entre alors en jeux – nous pouvons fournir la technologie permettant aux armateurs de s'assurer qu'ils respectent les exigences réglementaires relatives aux eaux de ballast », déclare Pat Whalen, Président et Directeur Général de LuminUltra. « La gamme de produits B-QUA est la seule solution de test à bord permettant de valider la conformité des trois fractions de micro-organismes demandées par l'OMI et l'USCG avec un résultat en moins d'une heure. Les autres tests fournissant des informations similaires peuvent nécessiter des jours pour fournir les mêmes informations. "
Dans le cadre de cette transaction, LuminUltra assume la responsabilité de la vente en Europe de ses produits de mesure ATP (Adenosine Triphosphate) de deuxième génération, prenant la suite d'aqua-tools en place depuis 2006. «Nous sommes ravis de rapprocher notre clientèle européenne de la famille LuminUltra », a déclaré Pat Whalen. «Notre objectif sera d'étendre notre empreinte en développant un réseau plus vaste et plus solide de partenaires à travers le continent et en montrant notre engagement en matière de service à la clientèle et d'expérience utilisateur hors pair.
Les collaborateurs d'Aqua-Tools dédiés à la division Rapid Microbial Solutions rejoindront l'équipe de LuminUltra tout en restant basés à Paris, en France. Suite à la vente de ces gammes de produits à LuminUltra, aqua-tools continuera à fonctionner comme une entreprise distincte, se concentrant désormais uniquement sur son activité de filtres terminaux destinés aux Hôpitaux et ERP.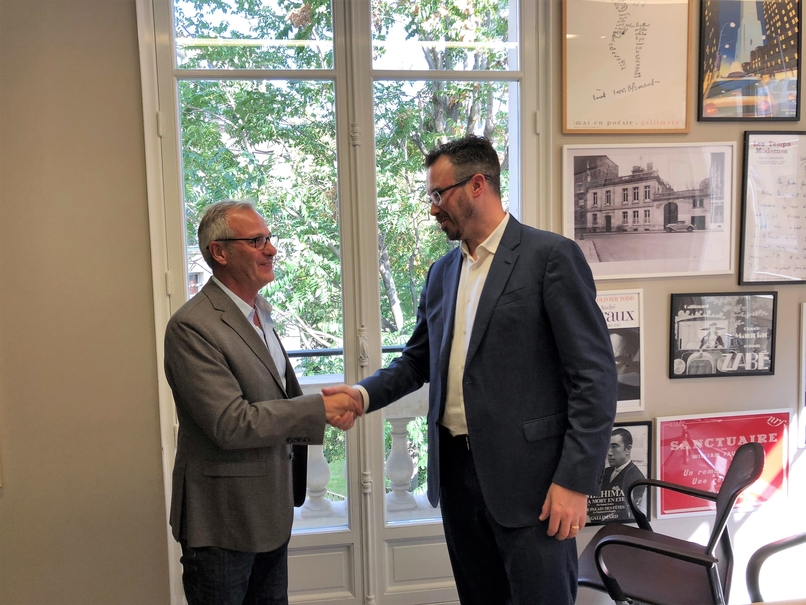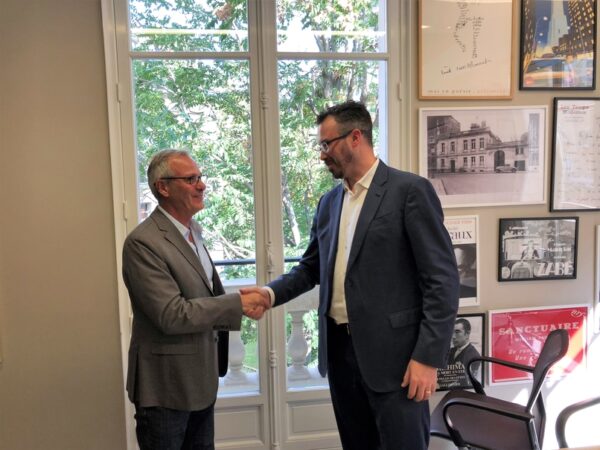 À propos de LuminUltra
LuminUltra est un leader mondial des solutions de surveillance microbienne qui fournit des informations en temps réel sur le contenu microbiologique. Fondé en 2003, nous desservons des milliers de clients via un réseau de distribution mondial. Nos kits de test microbiologique rapide, notre équipement et notre logiciel d'analyse sont utilisés dans de nombreuses industries, comprenant l'eau potable, les eaux usées, l'industrie, le pétrole et le gaz. LuminUltra vient d'acquérir récemment InstantLabs, qui est une société à vocation mondiale de diagnostic moléculaire axée sur la création d'outils et de services d'analyse basés sur les nouvelles générations de séquençage ADN pour les applications industrielles.
Pour plus d'information veuillez contacter:
506-478-0596 | media@luminultra.com