LuminUltra Cloud - Measure. Act. Confirm. All in Minutes.
Easily bring all of your data together.
LuminUltra Cloud gives you options – capture test data on the mobile app when in the field or when back in the office or lab, use your computer and web browser.
Organize your data according to sites and locations and stay organized and in control by setting up scheduled testing plans for yourself or your colleagues.
Learn more with our latest brochure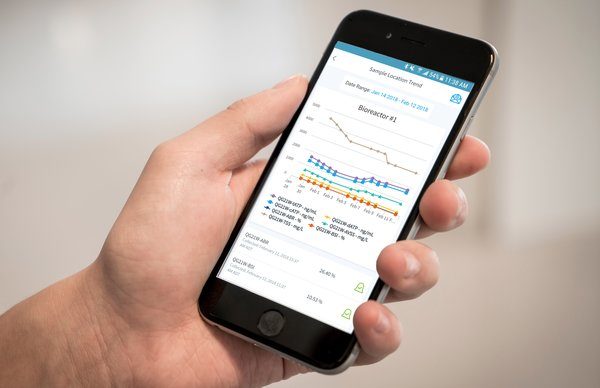 View, edit & analyze data directly from your phone or computer.
When you're in control of your data, you're in control of your next decision.
LuminUltra Cloud allows you to easily view and take action on your data from a convenient dashboard with graphing, actionable & configurable alarms and favorited locations for the sites you monitor and control.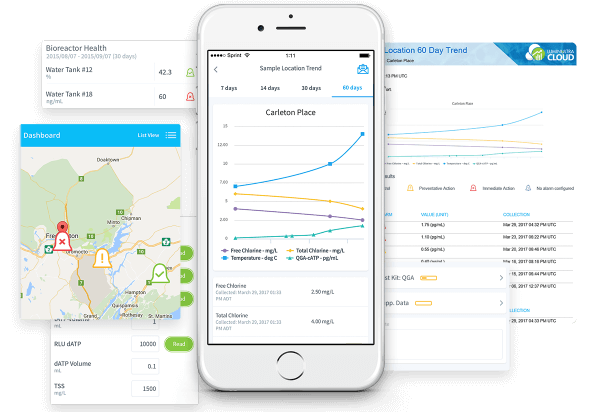 Save time generating reports.
Easy-to-use reporting allows you to email PDF reports to your colleagues showing the trends you want to highlight.
All you need to do is choose the date range and recipient list and we take care of the rest.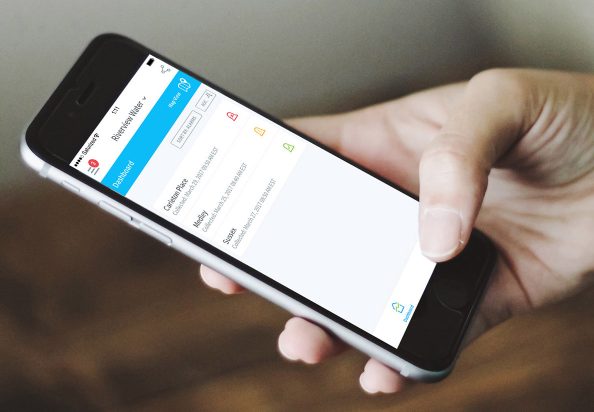 Secure, instantaneous sharing.
LuminUltra Cloud is built upon best-in-class cloud database systems using secure authentication, storage and encrypted data transfer.
This means that not only is your data safe, but collaboration with your colleagues is also real-time. Share sites along with your sampling programs, data, analytics and notes with colleagues of your choosing by simply entering their email address.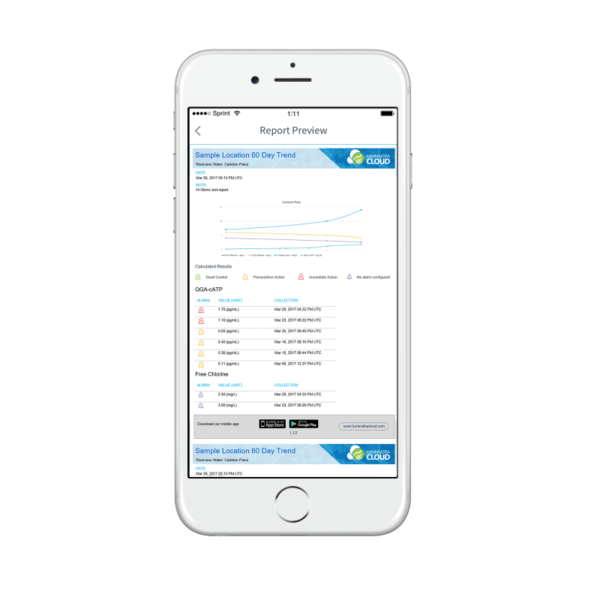 Hear What Our Customers Say About Us
The ATP testing is going great.  We are effectively using it to help determine if nitrification is taking place in areas of our distribution system.  We typically will see high nitrite levels and have to wait 7 days for our HPC (R2A) results.  The ATP test is giving us results that same day.

Aurora Water (Aurora, CO) has been using LuminUltra's test to measure and monitor Adenosine Triphosphate (ATP) in the biofiltration process at the Binney Water Purification Facility (BWPF) since April 2012. This easy to perform test allows BWPF staff to quickly determine ATP levels on the biofilter GAC during start-up of the processes, as well as during routine operation.

I was amazed at the fact that we could measure total microorganisms in a matter of minutes…

LuminUltra's ATP technology as advertised should be considered as the "1st Line of Defense" tool of choice and first primary testing tool for microbial activity.

ATP has assisted us in maintaining bioreactor performance.  We recommend this technology to any facility looking to improve process control and plant stability.

They are the only ATP test kit manufacturer that has developed a family of test kits – each optimized for a range of applications. They are also the only ATP test kit manufacturer with an ATP method that differentiates bacteria from fungi. They are undoubtedly head and shoulders above other ATP test kit manufacturers.

The decision to use LuminUltra products was easy as they have positioned themselves as the industry leader in ATP testing due to their pioneering techniques and continued level of accuracy.