Experiencing These Challenges? Here's why.
How can 2nd Generation ATP® monitoring help to mitigate these challenges?
LuminUltra is the first and only ATP monitoring supplier with solutions designed for microorganism quantification in any industrial process water application. Through fast, portable, and accurate testing, you can instantly measure the total microbiological content in industrial process waters to proactively detect emerging growth and locate the source of any contamination.
LuminUltra's solutions provide you with an economical and reliable option to save time and money, and reduce operational risks by helping to better guide disinfection and cleaning cycles.
Moreover, you can obtain the following benefits through a routine ATP monitoring program at applicable process locations:
Routinely assessing biocide effectiveness in process waters.
Protection of product quality by preventing deposit formation, discoloration, and product integrity issues.
Managing foul odors and explosive gas formation.
Evaluate raw water quality and prevent raw water treatment equipment fouling or corrosion.
Monitor and control microbiological re-growth in treated water distribution.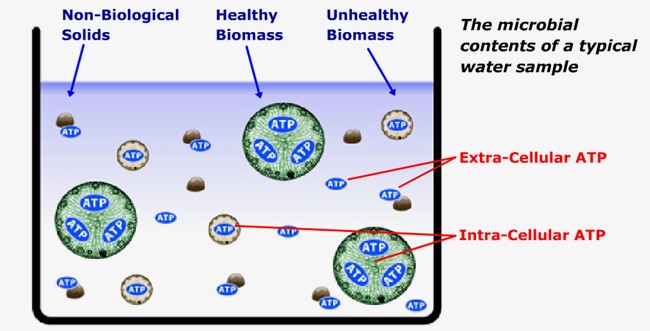 How can you realize immediate cost savings?
Our customers in the industrial manufacturing sector use LuminUltra's solutions to achieve substantial improvements in process efficiency and final product quality. By reducing test turn-around time from several days to mere minutes, your team will be able to identify, address and validate microbiological control solutions immediately.  This can apply to any critical control point in the process where microbiological contamination could be introduced, including: make-up water, wash water/clean-in-place systems, intermediates, or final products.  By revealing problems on-the-spot, they can be dealt with immediately to prevent inevitable product quality issues or process interruptions that would undoubtedly amount to considerable cost.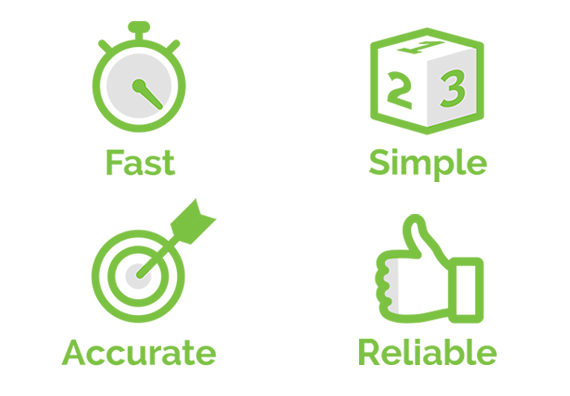 What is the return on investment?
Our typical customers will benefit by the reduction in the occurrences of product quality failures and through reduced chemical consumption. Taking the pulp and paper industry as an example: by eliminating even one occurrence of compromised product and through reductions in biocide consumption, significant savings are achieved and a payback period for the first year is 2 months while it becomes 1 month or less in each year thereafter.  In the case of slime formation causing sheet breakage, the revenue lost due to an hour's worth of paper machine downtime would pay for the investment for 2nd Generation ATP monitoring and years' worth of testing!
Case Study

: Water Purification System Continuous Improvement
This case study illustrates how the all-inclusive results and rapid feedback from 2nd Generation ATP monitoring translates to greatly enhanced control capability for high-purity water systems.
view Case Study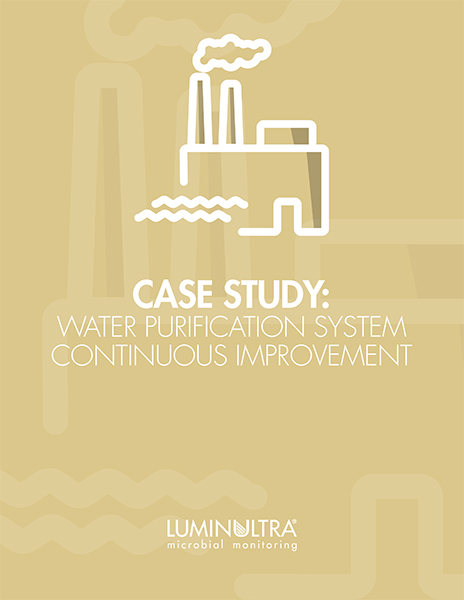 Recommended Test Kit
QuenchGone21 Industrial (QG21I™)
QuenchGone21 Industrial (QG21I) accurately monitors total microbiological concentration (and optionally, stress level) in any high-solids industrial process water stream such as papermaking process water and food processing streams. LuminUltra's advanced reagent system provides an accurate, repeatable, and interference–free quantification of total bioburden on-the-spot, checking for contaminiation from the process fluids through to the finished product.
The QG21I test kit is designed for testing High-Solids Process Waters:
Papermaking Process Waters
Pulping Process Waters
Food Processing Slurries
Process Wash Waters
learn more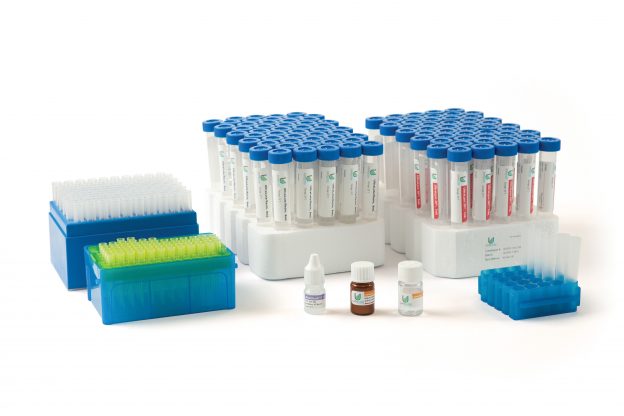 LuminUltra's technology has provided us with a true continuous improvement tool. I am impressed with the techniques that they have developed for papermaking applications.
Trusted by Thousands of Clients Worldwide.
Learn More About the Following Industries
contact us
Not sure which solution to choose? Want more information or a customized quote?