Quench-Gone Organic Modified (QGO-M™)
The Quench-Gone Organic Modified (QGO–M) test kit is based on the measurement of ATP, and is designed for low-solids organic-based samples, such as oilfield-related waters, fuels, lubricants, metalworking fluids, and oily brines.  This test kit includes special provisions to neutralize organics prior to analysis, allowing you to quickly measure total microbiological concentration using this kit with a wide detection range and no assay interference.  Use these real time results to isolate problem areas, determine the root cause, and mitigate the issue – all during the same shift!
Key Features:
ASTM D7687 & E2694 compliant.
Measure only living biomass via Cellular ATP.
Results available in < 5 minutes.
Low Detection Limit of nominally 0.25pg/mL (250 Microbial Equivalents per mL), although simple test modifications can allow even greater sensitivity.
All interferences such as organics, colour, residual chemical, and other characteristics inherent to sample matrices are mitigated.
All materials are stable for two years at room temperature.*
*Luminase formulations, after rehydration, typically last 4-6 months if stored refrigerated.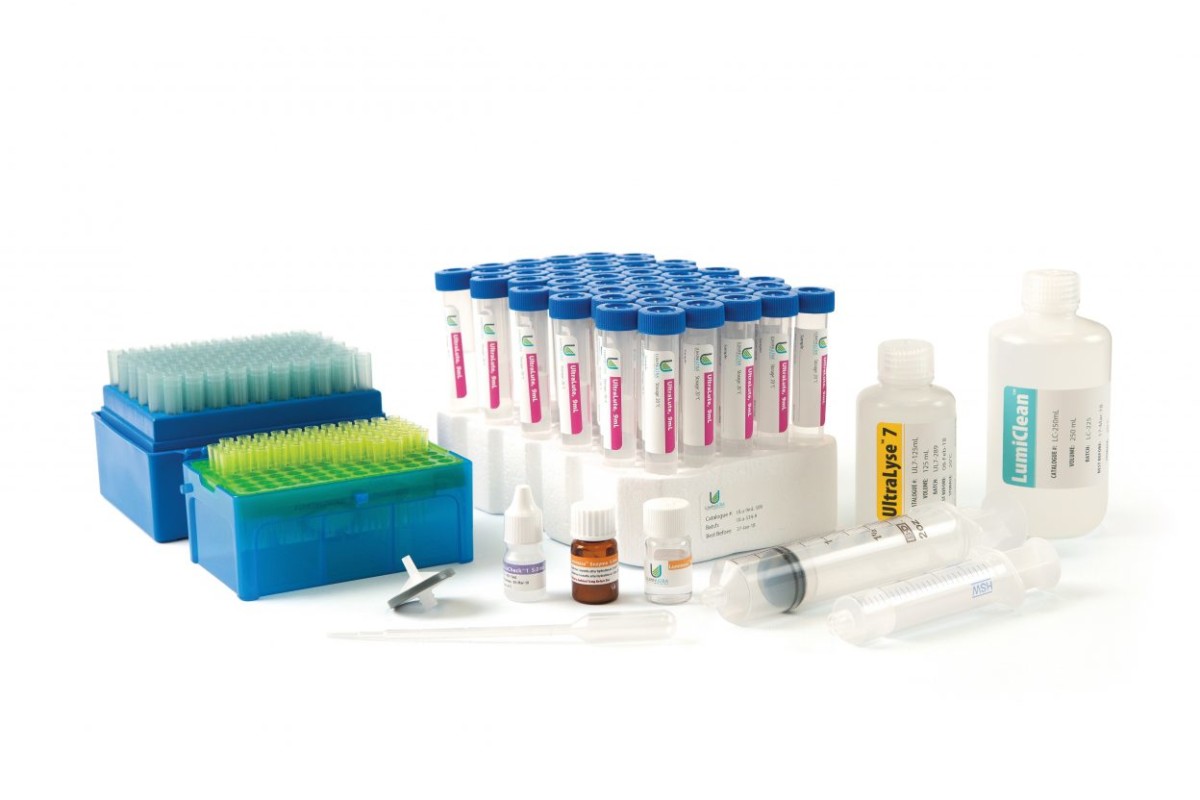 contact us
Not sure which solution to choose? Want more information or a customized quote?